My Blog
Posts for: October, 2017
By Noffert Dental
October 28, 2017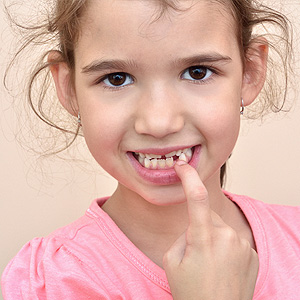 Watching your newborn develop into a toddler, then an elementary schooler, a teenager, and finally an adult is one of the most exciting and rewarding experiences there is. Throughout the years, you'll note the passing of many physical milestones — including changes that involve the coming and going of primary and permanent teeth. Here are some answers to frequently asked questions about children's dental development.
When will I see my baby's first tooth come in?
The two lower front teeth usually erupt (emerge from the gums) together, between the ages of 6 and 10 months. But your baby's teeth may come earlier or later. Some babies are even born with teeth! You will know the first tooth is about to come in if you see signs of teething, such as irritability and a lot of drooling. The last of the 20 baby teeth to come in are the 2-year molars, so named for the age at which they erupt.
When do kids start to lose their baby teeth?
Baby teeth are generally lost in the same order in which they appeared, starting with the lower front teeth around age 6. Children will continue to lose their primary teeth until around age 12.
What makes baby teeth fall out?
Pressure from the emerging permanent tooth below the gum will cause the roots of the baby tooth to break down or "resorb" little by little. As more of the root structure disappears, the primary tooth loses its anchorage in the jawbone and falls out.
When will I know if my child needs braces?
Bite problems (malocclusions) usually become apparent when a child has a mixture of primary and permanent teeth, around age 6-8. Certain malocclusions are easier to treat while a child's jaw is still growing, before puberty is reached. Using appliances designed for this purpose, orthodontists can actually influence the growth and development of a child's jaw — to make more room for crowded teeth, for example. We can discuss interceptive orthodontics more fully with you at your child's next appointment.
When do wisdom teeth come in and why do they cause problems?
Wisdom teeth (also called third molars) usually come in between the ages of 17 and 25. By that time, there may not be enough room in the jaw to accommodate them — or they may be positioned to come in at an angle instead of vertically. Either of these situations can cause them to push against the roots of a neighboring tooth and become trapped beneath the gum, which is known as impaction. An impacted wisdom tooth may lead to an infection or damage to adjacent healthy teeth. That it is why it is important for developing wisdom teeth to be monitored regularly at the dental office.
If you have additional questions about your child's dental development, please contact us or schedule a consultation. You can also learn more by reading the Dear Doctor magazine articles "Losing a Baby Tooth" and "The Importance of Baby Teeth."
By Noffert Dental
October 13, 2017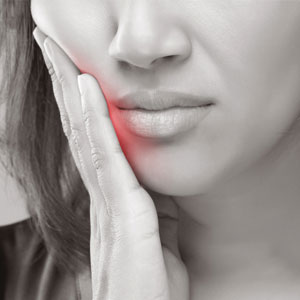 Your temporomandibular joints (TMJ), located where your lower jaw meets the skull, play an essential role in nearly every mouth function. It's nearly impossible to eat or speak without them.
Likewise, jaw joint disorders (temporomandibular joint disorders or TMD) can make your life miserable. Not only can you experience extreme discomfort or pain, your ability to eat certain foods or speak clearly could be impaired.
But don't assume you have TMD if you have these and other symptoms — there are other conditions with similar symptoms. You'll need a definitive diagnosis of TMD from a qualified physician or dentist, particularly one who's completed post-graduate programs in Oral Medicine or Orofacial Pain, before considering treatment.
If you are diagnosed with TMD, you may then face treatment choices that emanate from one of two models: one is an older dental model based on theories that the joint and muscle dysfunction is mainly caused by poor bites or other dental problems. This model encourages treatments like orthodontically moving teeth, crowning problem teeth or adjusting bites by grinding down tooth surfaces.
A newer treatment model, though, has supplanted this older one and is now practiced by the majority of dentists. This is a medical model that views TMJs like any other joint in the body, and thus subject to the same sort of orthopedic problems found elsewhere: sore muscles, inflamed joints, strained tendons and ligaments, and disk problems. Treatments tend to be less invasive or irreversible than those from the dental model.
The newer model encourages treatments like physical therapy, medication, occlusive guards or stress management. The American Association of Dental Research (AADR) in fact recommends that TMD patients begin their treatment from the medical model rather than the dental one, unless there are indications to the contrary. Many studies have concluded that a majority of patients gain significant relief with these types of therapies.
If a physician or dentist recommends more invasive treatment, particularly surgery, consider seeking a second opinion. Unlike the therapies mentioned above, surgical treatments have a spotty record when it comes to effectiveness — some patients even report their conditions worsening afterward. Try the less-invasive approach first — you may find improvement in your symptoms and quality of life.
If you would like more information on treating TMD, please contact us or schedule an appointment for a consultation. You can also learn more about this topic by reading the Dear Doctor magazine article "Seeking Relief from TMD."