My Blog
Posts for tag: tooth decay
By Noffert Dental
March 09, 2019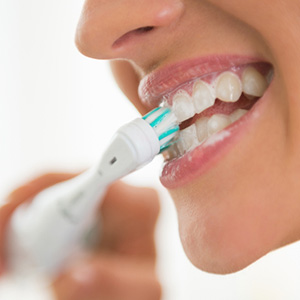 If your dentist found tooth decay on your last visit, you might have been surprised. But tooth decay doesn't occur suddenly—it's a process that takes time to unfold.
It begins with bacteria—too many, that is. Bacteria naturally live in the mouth, but when their populations grow (often because of an abundance of leftover sugar to feed on) they produce high amounts of acid, a byproduct of their digestion. Too much acid contact over time softens and eventually erodes tooth enamel, making decay easier to advance into the tooth.
So, one important strategy for preventing tooth decay is to keep your mouth's bacterial population under control. To do that, here are 4 common-sense tactics you should perform between dental visits.
Practice daily hygiene. Bacteria thrive in dental plaque, a thin film of food particles that builds up on teeth. By both brushing and flossing you can reduce plaque buildup and in turn reduce disease-causing bacteria. In addition, brushing with a fluoride toothpaste can also help strengthen tooth enamel against acid attacks.
Cut back on sugar. Reducing how much sugar you eat—and how often –deprives bacteria of a prime food source. Constant snacking throughout the day on sweets worsens the problem because it prevents saliva, the body's natural acid neutralizer, from reducing high acid levels produced while eating. Constant snacking doesn't allow saliva to complete this process, which normally takes about thirty minutes to an hour. To avoid this scenario, limit any sweets you eat to mealtimes only.
Wait to brush after eating. Although this sounds counterintuitive, your tooth enamel is in a softened state until saliva completes the acid neutralizing process previously described. If you brush immediately after eating you could brush away tiny particles of softened enamel. Instead, rinse your mouth out with water and wait an hour for saliva to do its work before brushing.
Boost your saliva. Inadequate saliva flow could inhibit the fluid's ability to adequately neutralize acid or provide other restorative benefits to tooth enamel. You can improve flow with supplements or medications, or by drinking more water during the day. Products with xylitol, a natural sugar alternative, could give you a double benefit: chewing gums and mints containing it could stimulate more saliva flow and the xylitol itself can inhibit bacterial growth.
If you would like more information on staying ahead of tooth decay, please contact us or schedule an appointment for a consultation.
By Noffert Dental
November 12, 2017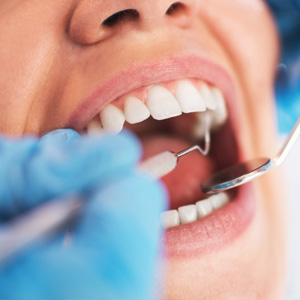 "Less is more" is a truism for much of life. It's also an important feature of an emerging approach to treating tooth decay known as minimally invasive dentistry (MID).
MID updates another revolution in dental care that occurred in the early 1900s. Treating decay took a quantum leap thanks to techniques developed by Dr. G. V. Black, considered the father of modern dentistry. Dr. Black's approach (known as "extension for prevention") involved not only removing decayed tooth structure, but also adjacent areas deemed vulnerable to decay, which made them easier to clean. On the downside, though, it also created larger than normal fillings.
As the practice prevailed through much of the Twentieth Century another weakness became apparent—the approach could not guarantee a treated tooth would not experience decay again. This became the real impetus toward MID—to find more comprehensive ways to treat decay with as little impact on the tooth structure as possible.
These efforts received a real boost from emerging technology. This was especially true in diagnostics with the rise of new devices like intraoral cameras and techniques like laser fluorescence that can enable dentists to detect decay much earlier. It's now possible to catch the disease at an earlier stage before substantial damage to the tooth occurs.
MID has also led to new treatments that preserve more of the tooth structure. Traditional drilling is increasingly giving way to air abrasion, the use of a fine particle stream of aluminum oxide, glass beads or baking soda directed precisely at decayed structure and minimizing damage to healthy structure. We're also using new filling materials like composite resin for restorations after treatment that are strong yet still life-like and attractive.
We also can't forget the role of the twin daily hygiene practices brushing and flossing to remove bacterial plaque, the main source of dental disease. And regular dental cleanings and checkups round out the MID approach, helping to ensure that decay doesn't get too far. The end result of this revolutionary approach: your teeth can experience less impact from treatment and remain healthier and more attractive in the long-run.
If you would like more information on minimally invasive dental care, please contact us or schedule an appointment for a consultation. You can also learn more about this topic by reading the Dear Doctor magazine article "Minimally Invasive Dentistry: When Less Care is more."